Madi Irwin
Administrative Assistant
I grew up in Knoxville, Tennessee and graduated from Farragut High School in 2020. I am now attended The University Of Tennessee studying Biochemistry with the intent to become a Physician's Assistant.
My core values are accountability, perseverance, and discipline.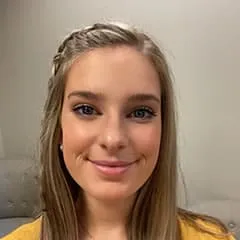 "I've learned that people will forget what you said, people will forget what you did, but people will never forget how you made them feel" – Maya Angelou
What I do here at Simply Physio is do all the billing and submit Medicare claims
Something patients have to deal with that I would like to fix is living life not feeling 100% or like they are not able to do the things that make them happy because they are not physically feeling 100%
What I like about working here is I enjoy the people I work with and seeing a patient leave feeling better than when they walked in.
What is Madi Reading, Watching, or Listening to?
The Devil Wears Prada (Movie)
The Perks of Being a Wallflower (Movie)
The Science of Everything (Podcast)
When I'm not working, I enjoy listening to music, reading books, and hanging out with friends.