Let our team help you heal naturally
Most patients feel relief after their first session!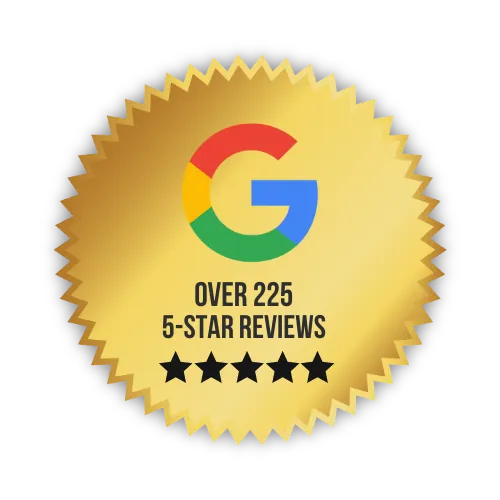 Over 225 Google Reviews
We are proud to have over 225 5-star Google reviews! This demonstrates our commitment to excellent service and hopefully builds trust with new customers!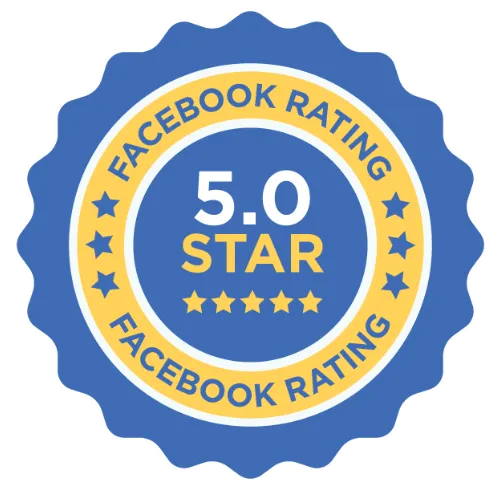 Facebook 5-Star Rating
Our Facebook 5-star rating is a testament to our exceptional service and commitment to customer satisfaction. Thank you for your continued support!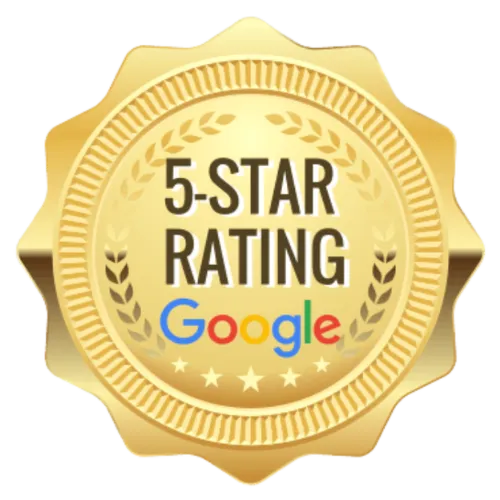 Google 5-Star Rating
Our Google 5-star rating reflects our dedication to providing outstanding service and customer satisfaction. Thank you for your support!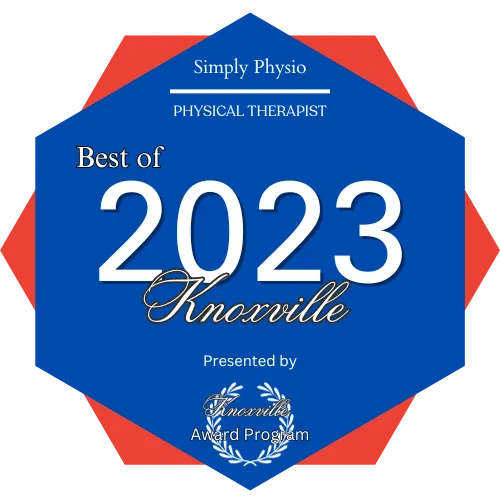 Best Of Knoxville 2023
Simply Physio was honored as best physical therapy clinic in Knoxville for 2023. This recognition speaks to all our Simply Physio success stories and happy customers. Thank you, Knoxville for voting for us and this award. We are truly honored.
Top Rated

TMJ Treatment
in Knoxville

If you are experiencing discomfort or pain related to TMJ (temporomandibular joint disorder), our clinic offers specialized physical therapy tailored to address these specific issues. Our team of licensed physical therapists is experienced in providing targeted treatment for TMJ, employing a variety of techniques to alleviate your symptoms. We understand the complexities of TMJ and customize our approach to suit your condition. This may include specialized jaw adjustments, soft tissue therapy focusing on the jaw and facial muscles, and specific rehabilitation exercises designed to strengthen and improve the functionality of your jaw.
Recognizing that TMJ can often be influenced by factors such as nutrition, posture, and overall lifestyle, we also offer comprehensive services including manual therapy, dry needling, and soft tissue mobilization to aid in the management and prevention of TMJ symptoms. At Simply Physio, we are dedicated to not only treating your immediate discomfort but also providing long-term solutions to enhance your overall well-being.
Personalized Care

from Our TMJ Team
Our approach to TMJ treatment is centered around understanding your unique condition. During your initial consultation, our medical team will conduct a thorough evaluation to understand the root causes of your TMJ issues. Based on this assessment, we will develop a personalized treatment plan that targets your specific symptoms and concerns. Our goal is to help you alleviate pain, improve jaw function, and ultimately achieve a better quality of life.
For those suffering from TMJ-related discomfort, or if you're seeking proactive care to prevent TMJ issues, our clinic is equipped to provide the expert care you need in a supportive and healing environment. Contact us today to schedule your appointment and embark on your path to recovery and optimal oral health.
TMJ Success Stories
& Testimonials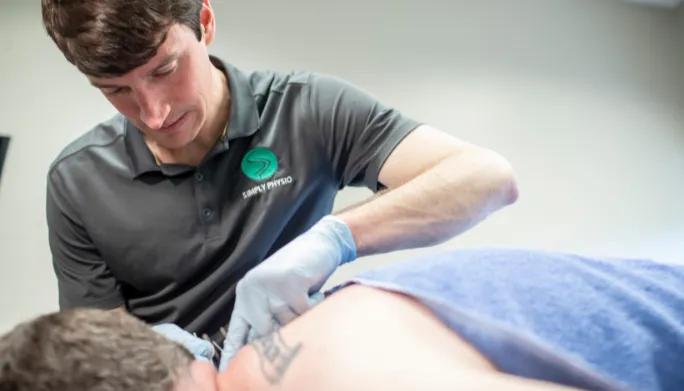 Dry Needling is a treatment technique often used by physical therapists to relieve pain. It requires using a sterile acupuncture needle that is inserted through the skin into muscles, tendons, ligaments, and/or close to nerves to immediately reduce pain.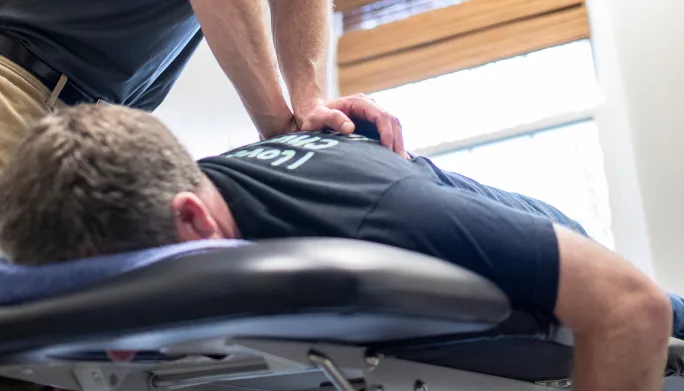 Manual therapy is a safe, effective and non-invasive treatment method that is used by physical therapists, massage therapists, and athletic trainers. Typically, patients visit a manual therapist when they are experiencing musculoskeletal pain.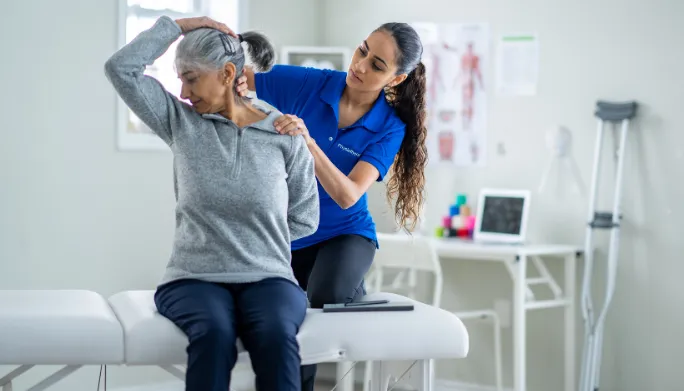 Soft tissue mobilization, a type of manual physical therapy, is where your licensed physical therapist uses hands-on techniques to your muscles and ligaments with the aim of breaking adhesions. It also optimizes your muscle function. People who have suffered from prolonged overuse…
Check Out Our TMJ Masterclass!
The TMJ masterclass, led by our owner & physical therapist, John Mark Chesney, offers an in-depth exploration of TMJ anatomy and function, signs you may have TMJ dysfunction, habits that make TMJ dysfunction worse and treatment options to solve TMJ for good! 
Our
TMJ Treatment

 Programs
At Simply Physio, we focus on helping our patients achieve better health and wellness through top-notch physical therapy, especially for those dealing with TMJ (temporomandibular joint disorder). Our approach starts with managing pain. We use different methods to lessen any discomfort or tightness you might feel because of TMJ.
Physical therapy helps ease pain, making it easier to move, and helping your body work better. It can also lower stress and help your immune system, which keeps you from getting sick. Our treatment can lead to feeling more energetic and sleeping better. Plus, it might mean you won't need as many pain medicines.
For TMJ, our physical therapy includes special exercises and techniques focusing on your jaw and face. This can help lessen pain, make your jaw move more easily, and improve how well it works. We'll teach you exercises to do at home too, which can help make your muscles stronger and reduce TMJ symptoms.
If you're dealing with TMJ or similar issues, our physical therapy at Simply Physio can help. We create a plan just for you to help you feel better and move better. Reach out to us to start your journey to feeling great again.
See Our TMJ Specialists in Knoxville
The focus of physical therapy for TMJ is relaxation, stretching, and releasing tight muscles and scar tissue. In most cases, physical therapy can resolve TMJ and prevent the need for surgery. However, in cases where surgery is absolutely necessary, physical therapy is a vital part of the recovery process, as it helps minimize scar tissue formation, muscle tightness and allows for a complete recovery. For more information, Contact us today.
Frequently Asked TMJ Questions

What is TMJ and how can physical therapy help?
TMJ stands for temporomandibular joint disorder, which affects the jaw joint and surrounding muscles. Physical therapy can help by offering exercises and techniques to improve jaw movement, reduce pain, and strengthen the muscles around the jaw. This can include manual therapy, exercises to increase mobility and strength, and education on posture and jaw alignment. 
What kind of exercises are involved in physical therapy for TMJ?
Physical therapy for TMJ may involve a range of exercises focused on stretching and strengthening the jaw muscles, improving joint mobility, and reducing muscle tension. This can include gentle opening and closing of the jaw, side-to-side movements, chin tucks, and neck stretches. Your therapist will tailor these exercises to your specific needs.
How long does it take to see improvements in TMJ symptoms with physical therapy?
The time to see improvements can vary depending on the individual case. Some patients may experience relief after a few sessions, while others may require a longer treatment period. Consistency with therapy sessions and at-home exercises is key to achieving the best results.
Can physical therapy help with TMJ-related headaches?
Yes, physical therapy can be beneficial for TMJ-related headaches. These headaches are often caused by tension and dysfunction in the jaw and surrounding muscles. Physical therapy techniques aimed at relaxing these muscles and improving jaw function can help reduce the frequency and intensity of headaches.
Will insurance cover my physical therapy?
It depends on your insurance plan. Most plans cover some or all of the costs associated with physical therapy, but you should check with your provider to determine coverage and any associated fees.