The end of the year we often find ourselves reflecting on the past with hopeful anticipation for the coming year. I love this time of the year as it feels like we all get a clean slate to start fresh and leave our failures in the past. The Christmas season is behind us and now we can settle back into some health habits and routines. I also really enjoy the "Best of 2018" list or hearing people's "Favorites of 2018". I like reading these types of lists so much- that I have written one of my own. So Check out my best of 2018 list below!
so many people have rotational deficits- and one great way to help activate the correct hip musculature is by using these discs. They are frictionless and just plain smoooooth! Most my clients spend some time on these discs.
Now this is an advanced exercise- but one that many people will progress to. It helps to develop your posterior chain (back of the thigh and low back). Many people can perform a modified version by only going down half way and with no weights.
Have you heard about this new podcast that I started over the fall. 2019 will be bigger and better with educational workshops unfolding in 2019. Stay tuned… and be sure to check out our first 4 episodes already recorded. 
Favorite Devotional Read
 

Shipwrecked at the Stable:

This is a few minute read that I have re-read multiple times this advent season. It is a great reminder to me that God hasn't called me to have it all together- actually just the opposite. The only time I will "have it together" is when I find my identity in Him- the Rock of my salvation. We are made for Christ and nothing less will ever satisfy us.

You can find cheaper toys, but these things have been worth every penny. Our kids are ages 2, 4, and 6 and they all love these things (and I do too!). They are one of the regulars that are always picked by our kids. The magnetic tiles help encourage imaginative and creative play, which we love! Hearthsong Platform Swing: For the favorite outdoor toy- this wins hands down. The whole family can get on this swing. It's like a "California King" mattress swing- and so many different ways you can swing on it! Favorite Thing I Have Treated Myself Too Simply Gum Mints: Only three ingredients and matches well with Simply Physio (: Mountain Khakis Chamois: When you see me outside this winter- chances are I will be wearing this.
Biggest Blessing
In summary, it was a great year, full of many challenges. Lots of long weeks (and weekends) building Simply Physio from the ground up. I owe so much to my wife who has worked harder than me with the three kids at home most of the time and me not at home much. One of my most favorite memories was getting away up to Maine with my wife (no kids) and exploring New England and Acadia National Park- absolutely beautiful- my wife and the park!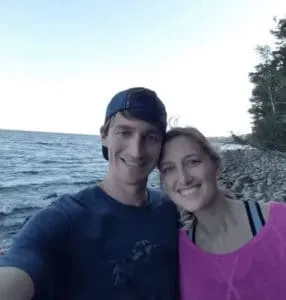 If you haven't been by in a few months- then you likely haven't met the newest staff member of Simply Physio. SO excited to have Ashley Carroll helping keep me organized and operating the front desk! She has been a huge blessing and is just rock'in it. Check out our 1st Annual Christmas Party picture below: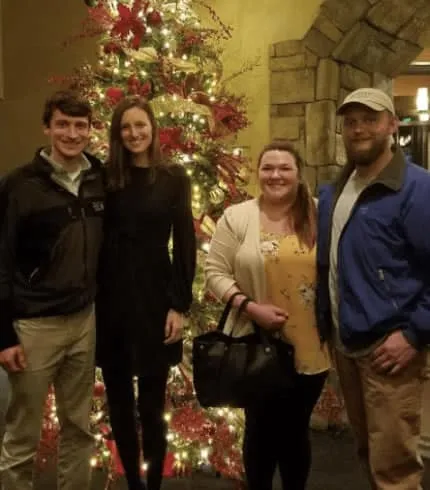 Where did you go this year? What are your biggest blessings in 2018?
Here's to a Healthy and Happy 2019,
Dr. John-Mark