Knoxville and the surrounding area has some amazing places to enjoy in the warmer months, especially if you have some younger park-goers in your party. There are many public parks that are perfectly outfitted to cater to and entertain kids, and you'll all have plenty of memories to keep when you leave.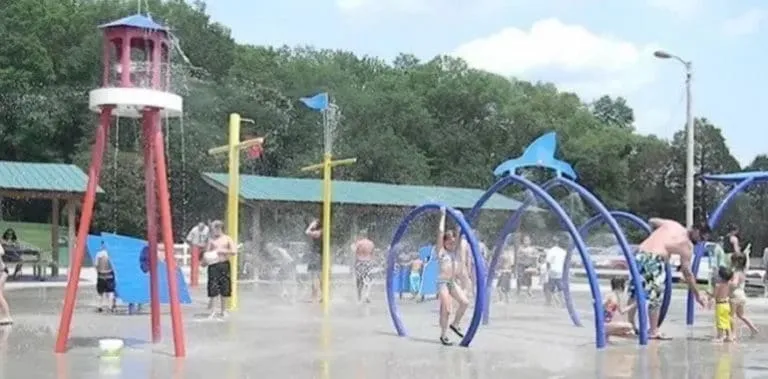 Carl Cowan Park: Skirting three sides of the park, the Tennessee River provides paddling and fishing opportunities for Carl Cowan Park visitors. There are sport fields, basketball and tennis courts, and expansive playgrounds. Not to mention the awesome splash pad that will keep any child occupied for quite a while.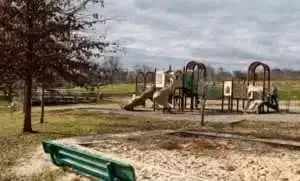 Anchor Park: This is a great park to gather with family and friends for a game of softball, volleyball or horseshoes while the foods cooking on the charcoal grill. Kids can enjoy the playground, large sandbox and swings. The paved walking trail winds along the park perimeter offering exercise stations along the way. On any given day, you'll see road cyclists venturing out to ride the less-traveled country roads south of the park.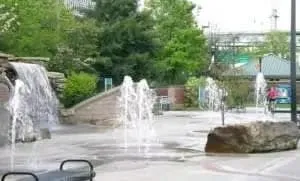 Volunteer Landing Park:This small linear park stretches along the Tennessee River providing ample fishing and paddling opportunities. The Park features year-round fun on the swings but during the summer months, the splash pads are irresistible to the children strolling through the park with their parents. The Outdoor Knoxville Adventure Center at Volunteer Landing is a hub for outdoor recreation activities and offers rentals for paddling and cycling, maps, information, programs, and events for outdoor enthusiasts of all levels. There is also a splash pad for anyone ready to get a little wet on land.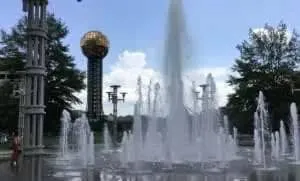 World's Fair Park: Towering 266 feet above the city's skyline, the Sunsphere observation deck provides a 360-degree view of the city and beyond. The Court of Flags Fountain's interactive water play area operates seasonally from March until the end of October. The fountains are favorites for summertime play and the playground area is open year-round. Additionally, walking up to Fort Kid with its thousands of square feet of slides, rides and swings, provides plenty of fun. You can also visit the Knoxville Museum of Art for free most months and enjoy the local artists and the featured exhibits.
A list of all the Knoxville parks and additional information can be found here: http://www.outdoorknoxville.com/places/parks
Even in the warmest months, Knoxville has so many places to have fun with even younger adventurers. There are plenty of parks and activities to keep you active and mobile with your loved ones. Staying active is critical to maintaining a healthy lifestyle as well as preventing the physical limitations that often come with age. If you feel that you might be having difficulty keeping up with little adventurers (or big adventurers) in your life, Simply Physio may be able to help. We specialize in treatments specifically for people in their 40's, 50's, and 60 +. Treatments that don't involve surgery, pain medication, or injections. We can help you reclaim your mobility and the lifestyle you desire. If you would like to talk to a physical therapist, you can email us at hello@simplypt.com.